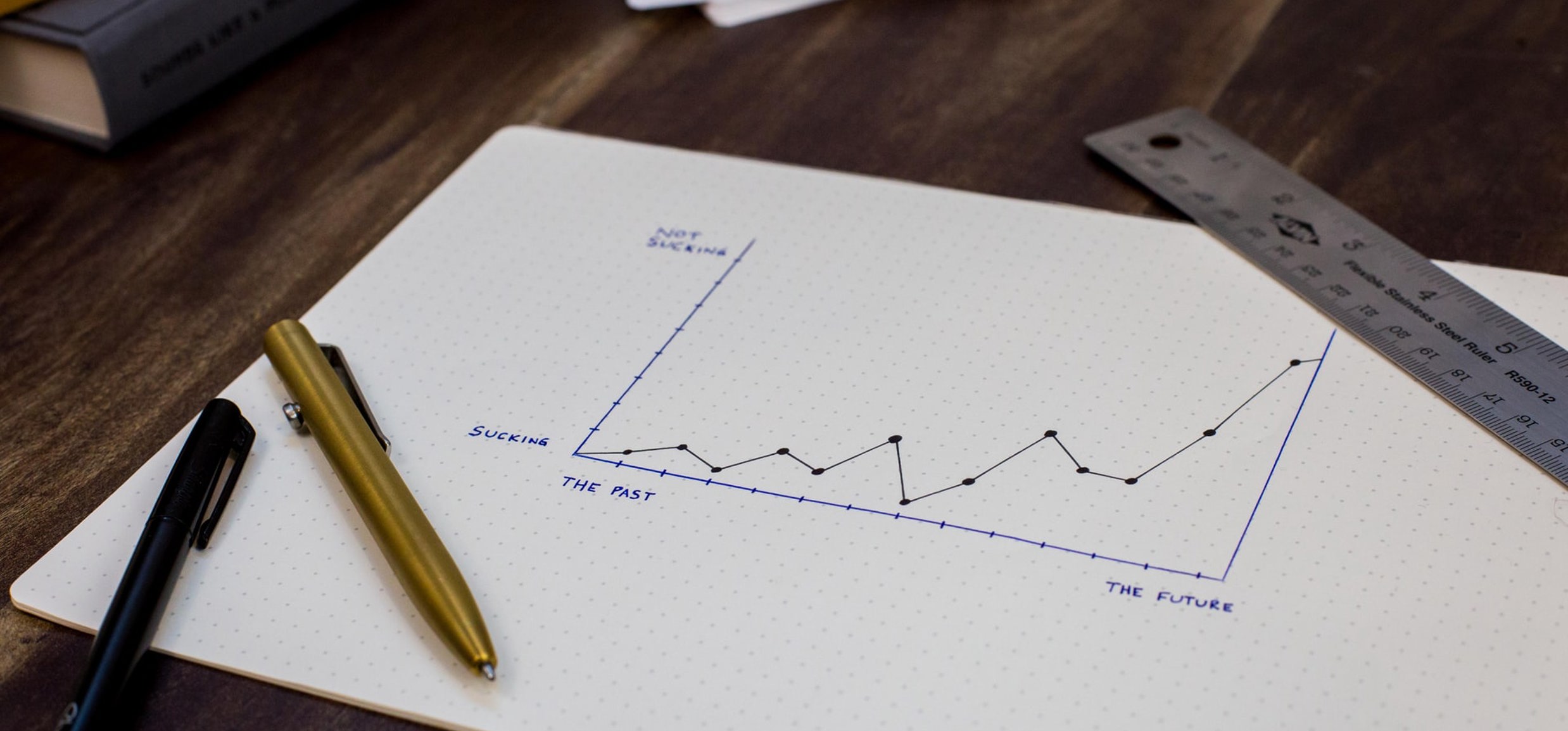 Your website isn't converting traffic into sales - here's why
Your website is receiving a stable amount of traffic, but the number of sales you're receiving isn't meeting your expectations. You're probably asking yourself why? Well, you've come to the right place.
Whilst keywords (what people are searching for) and clicks are a great indication of a strong SEO strategy, these things only matter if you're achieving an increase in online sales and enquiries.
To help convert those clicks to leads I've gathered the top 6 reasons why your website isn't converting properly and how to resolve them.
Top 6 reasons why your website isn't converting traffic into sales
1. You're not matching search intent
Search intent is the reason behind a searcher's query. For instance, are they looking to research a product, get a question answered or buy an item?
If you've optimised your website for customers at the wrong stage of the buying process or there is a mismatch between their intent and your goals, this may be a reason why your website isn't converting properly.
There are several types of search intent. Key ones are:
Navigational searches (finding a brand)
Commercial investigation (selecting a product to buy)
Informational (frequently asked questions)
Transactional (intent to buy online)
If you would like to learn more here's a guide to search intent here.
For an eCommerce website, you'll want to rank for predominantly commercial keywords and transactional keywords. I.e., searches where a user intends to buy. If you're appearing for these commercial terms, customers are more likely to find your website and buy.
If you're an eCommerce site ranking for mostly informational keywords (where users are looking for information), you may not achieve the conversions you're aiming for.
The best practice here is to target multiple search intent types to receive traffic from different avenues. Whilst an eCommerce site would target keywords with predominantly transactional and commercial intent, a blog section for informational-based queries is another valuable avenue for organic traffic.
2. The user experience (UX) on your website doesn't match customer needs
When customers arrive on your website and they're not getting the experience they expected, it can be a deterrent and cause those individuals to go elsewhere.
You may need to conduct a UX analysis to understand how users are navigating your website and where the biggest problems lie. The first step in this process is identifying your customer needs, how each of the website's pages will fulfil these needs and why the website is there.
An example of issues resulting in poor UX includes having too many options on a page that can dilute the user journey, over-focusing on innovative design that can make pages difficult to navigate, and having unclear or contradicting Call to Actions (CTAs).
These are just some of the issues faced. A digital marketing agency like ourselves can conduct a UX analysis and help you identify the key problems on your site. Or you can do it yourself.
3. You're not serving the right content
Depending on your target audience, your potential customers will digest content differently. Some may prefer video, different content lengths, different tone of voice or images. Creating customer personas and formulating a content strategy around these can do wonders for your conversion rate.
For instance, a professional services website will require detailed, long-form content to explain the service offering to users, whereas this wouldn't be effective for eCommerce sites, where a description of the features, advantages and benefits (FAB) would be more appropriate.
The best way to determine the best form of content is by testing! Try investing in some A/B split testing software to see what works best on your website.
4. You're not building trust
Customers may not want to buy from you because they don't trust you. There are several things you can do it build trust and credibility. Key wins include improving your brand reputation, embedding customer reviews from sites like Trustpilot or Feefo, not using stock images for your people images and supplying on-site testimonials.
In fact, 92% of customers are more likely to trust consumer reviews over any other type of advertising, so their importance cannot be under-estimated. According to research by Bright Local, you'll need at least 40 reviews for customers to trust you, as well as a rating of over 4 stars. Consider this when reviewing your website.
5. Your payment process is difficult
Common mistakes in the checkout and payment process can lead to customers abandoning their basket due to difficulty or mistrust. Research suggests shopping cart abandonment rate for eCommerce sites stands at 68.63%.
Optimising the checkout process and creating a positive UX is just as important as optimising the rest of the website. For example, contact forms should be as short as possible and straightforward to fill out. If the form is longer than customers would expect and asking for information, they don't feel is relevant, can cause distrust and frustration. This will lead people to leave your website without purchasing.
Another example is considering fraud and data security. Businesses need to find a balance between making a payment process secure, but also usable for customers. Genuine buyers could be denied access security is not done properly, lowering the conversion rate.
Incorporating artificial intelligence and fraud controls, or even creating a secure customer portal when designing this area of your website is vital.
6. Your website's too slow
Page speed is a direct ranking factor of Google, meaning that faster sites tend to perform better over slower ones. However, page speed can also affect your conversion rate.
In fact according to Google, mobile pages loading slowly can cause a 20% drop in conversion rate for every second of delay. This can have a huge direct effect on the money and interest your business receives.
To avoid this, you can conduct a page speed audit to assess the current load time of your website, where the issues lie and how they can be resolved.
 Final words
The above reasons are just a few reasons why your website isn't converting traffic into sales. Whilst there are plenty of other causes, this post gives you a head start in how to increase your sales from your existing website traffic.
Distinguishing the reason why your current strategy isn't working can be difficult to achieve on your own, but it is possible if you take a holistic and critical view of your website performance. If you're still struggling, you may need the help of professionals like us.
Need some help understanding why your website isn't converting? Kayo Digital are a digital agency based in Kent and ecommerce website specialists, helping UK businesses improve their goal conversion rates. Whether you're looking for improvements through UX and web design, support through digital marketing or social media management, we can help. Don't hesitate to get in touch.