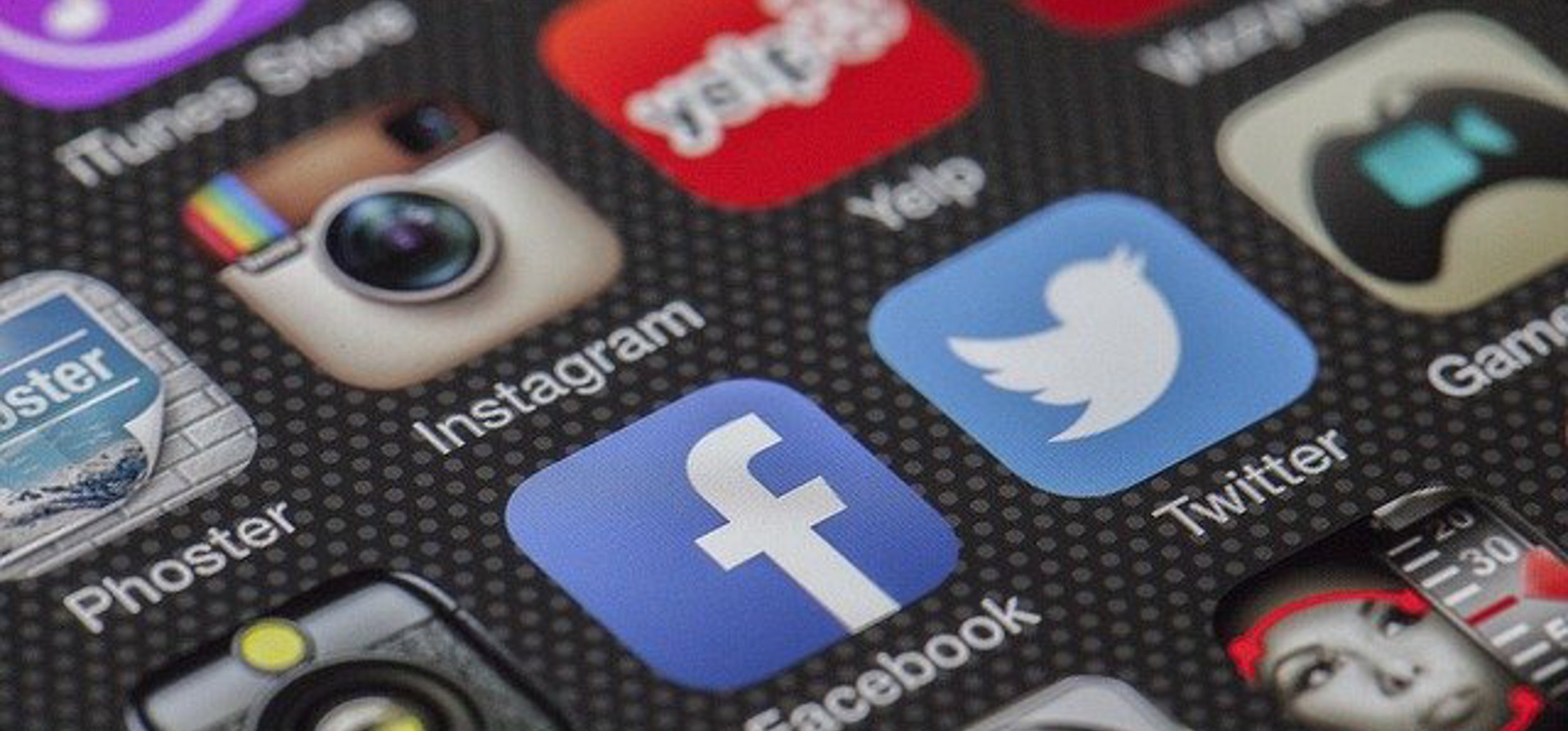 Should I use social media for my business?
We can guarantee that you have been told somewhere down the line that you should be using social media for your business. The question is what social media you should be using for your business, and which one is more likely to return the most interest, making it worth your time and effort.  
The simple answer is yes, you should definitely be using social media to enhance your business' online presence, but the answer to which social media channel you should use depends entirely on your business and industry.
According to Statista "The United Kingdom (UK) was home to 45 million active social media users in 2020. That translated to a social media penetration rate of 66% of the population of the UK." That is a huge audience you wouldn't be catering to if you avoided social media completely. So, we can safely assume that social media should definitely be considered as part of your business plan.
Get in touch if you want help Social Media
What social media reflects your business plan?
Which social media platform you should use for your business to get the most return depends entirely on the type of audience you wish to target. 
Facebook
If we look at the figures, Facebook is the most popular social media network in the world with over 2 Billion users worldwide, indicating that more often than not, the audience you are trying to reach will have a Facebook presence. With such a wide audience, there is a reason why Facebook can become an essential tool for businesses and reasons you should stay clear.
One in four ad dollars goes to the Google/Facebook advertising and because of this, and other reasons such as Facebook's brand being negatively impacted by their association with certain businesses, Facebook is increasingly becoming less useful for businesses wanting to post without financial sponsorship and should be considered a paid advertising tool.
Facebook is still the most popular social media network and if you want to use it for paid targeting it can be very cheap and affordable.
Linkedin
Increasingly, we are seeing LinkedIn as the most effective social media platform to build your professional network. It hosts a huge community of businessmen and women who connect based on industry and business interests, making it the most formal of all the social networks. This why B2B content thrives on this platform as opposed to content that is focused on selling.
LinkedIn is pivotal when building a professional community of contacts and links within your industry. Simply, don't miss a trick, give people the opportunity to learn your name and why you should be considered a key player in the game.
It also has the bonus of being the social media network most likely to appear in search if someone looks for your name. Sometimes that first impression isn't always in person and we have to remember that when creating your LinkedIn profile
Video and images are continually the driving force of the most engaged content on LinkedIn and if you do produce video the content video length and "silent" films are key for B2B video engagement. Silent meaning videos with subtitles because people are more likely to watch a video on silent.
Are there any other beneficial social media platforms for my business? 
What about the others? In short, the more profiles you have the larger your online presence you'll have. Not every platform will work for every business and return the same value. However, in many cases, it's finding the one that best suits you and your business.
YouTube & the rise of video marketing
If video is your expertise, YouTube hails as the second most popular search engine in the world behind Google. Therefore, you are missing the opportunity to not only reach a wider audience but to stretch your online footprint across multiple algorithms for a greater online presence. With over 2 billion users, there are ample opportunities for your content to reach an audience you were missing before. Product reviews, tutorials, and educational clips do well on this platform which is something to consider when putting together your content plan.
However, having these videos produced can be costly, particularly if you use a professional videographer. Therefore, allocating the right budget and considering your target marketing is essential. 
Instagram
Since Instagram partnered with Facebook, the marketing tactics which have been a Facebook only advantage have expanded across two platforms. Instagram, much like YouTube, is one of the more visual social media platforms, if you have an online store you want to showcase using powerful imagery, you should use social media through Instagram.
Photos and short videos with a small amount of text do exceptionally well on Instagram, with the youngest demographic of all the social media platforms, this is something to be considered when looking at your business plan and who you are targeting your content towards.
Instagram has recently introduced a shopping feature whereby users can directly purchase the products in the images. This is a perfect tool for e-commerce businesses to take advantage of.
Twitter
With over 300 million users Twitter is a perfect place to bring brand awareness to your business. Providing a steady stream of content, by following others within the business, there are great opportunities to network and engage with others in the industry or are interested in the industry. Twitter is all about conversations and 'trends' this is the perfect platform to start discussions about your business using industry-related content to generate engagement and interest.
You're less likely to receive sales from this channel but it's a perfect place to highlight a personality and generate brand awareness.
Brand awareness
In short, yes, setting up a social media page is worth your time. It allows you to generate more brand awareness and expand your online footprint reaching wider audiences by starting more conversations about your company and brand.
According to Smart Insights, more than 4.5 billion people were using the internet at the start of 2020, with 3.8 billion active social media users. This figure alone allows you to understand how many people can be reached. If we think back, the most common way people would have heard about you and your business would have been through word of mouth; friends recommending services to each other. Social media is the modern-day equivalent.
It may never replace a recommendation from a contact but it's a great platform for brands to maintain customer relationships, build trust and generate new contacts in the aim to draw in new leads from a wider audience.
Key things to remember about social media and your business...
It is key to remember that this won't be an overnight success story. You'll need to have a good understanding of your audience which then allows you to create relevant content. Like your business, you have to stay committed and work at it, that way you'll see a better return. Now, all you need to do it choose which social media platform best fits with your business strategy and get going.
Kayo Digital is an award-winning web agency in Kent providing an evidence-based and research approach to marketing and social media. If you would like help to understand what platform is best for you, our Kent digital marketing professionals can help. Don't hesitate to get in touch with us today or call Kayo Digital on 01795 255 600.