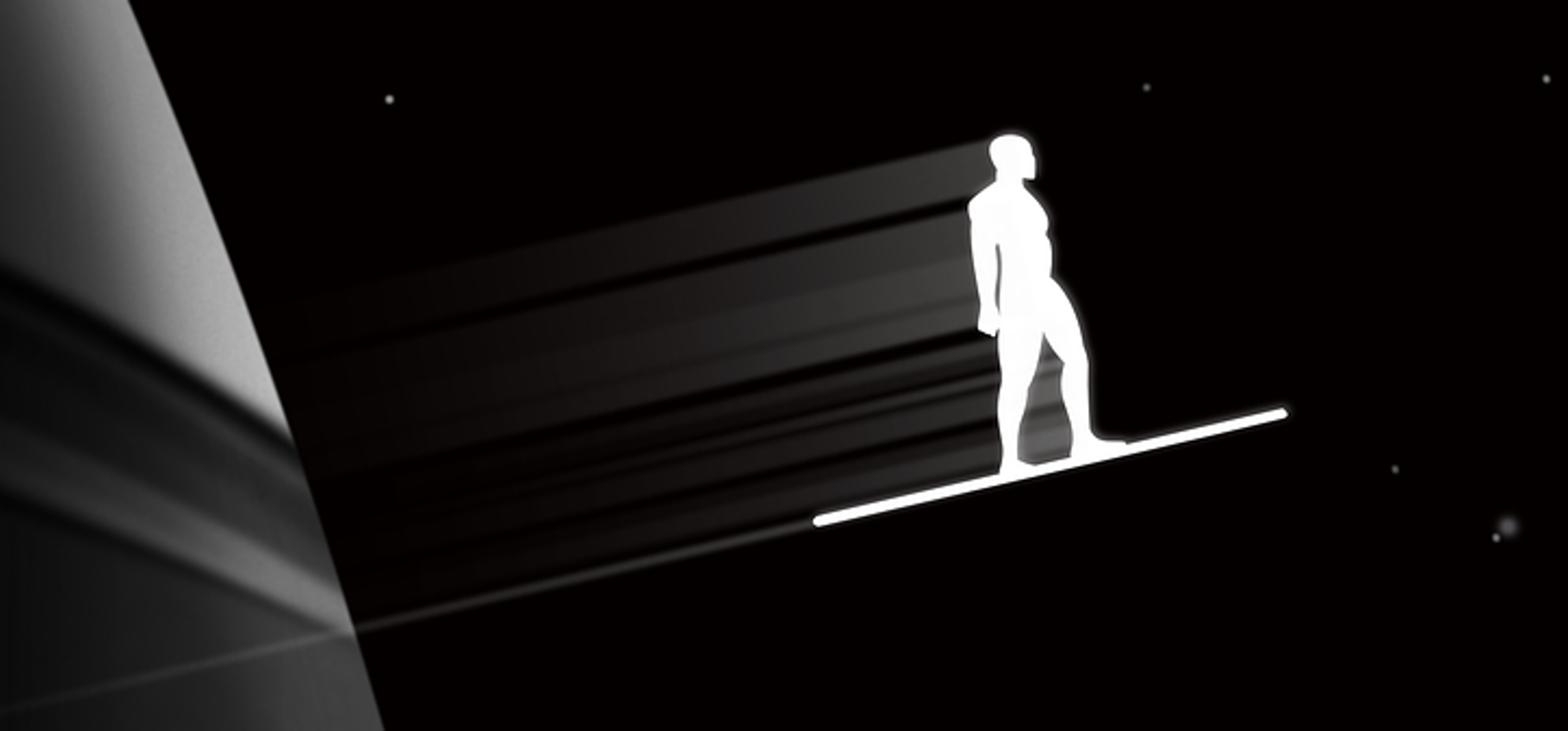 How to target Silver Surfers with your search marketing strategy
A 'Silver Surfer' is defined as a person aged 50+ who is a regular and enthusiastic internet user that struggles. If you search for this term in Google, you might find (alongside the Marvel comics character) wrinkled, smiling faces well beyond the age of 50 looking excited or confused over a computer screen.

But the reality is not all over-50s look like this, nor are they as technologically inept as we are made to believe. A 2017 Forbes article states that 96% of baby boomers (aged 56-74 years) use search engines regularly, with 92% using the internet to buy products and services online rather than in-store.

The notion of a Silver Surfer has fast become an outdated concept.
Put simply, if you fall in the box of ignoring this valuable audience, you may be overlooking this demographic when it comes to marketing online and this needs to change. In this article, we detail how to consider over-50s in your search engine marketing and optimisation strategy.
Why the over-50s age category shouldn't be ignored
Making up a third of the population in the UK, the over 50s are a huge market for businesses to tap into. There are now officially more 55-year olds than 5-year olds on the planet. Not only this, but they have over 2/3 of the UK's disposable income.
Yet a survey by Sunlife suggested that 89% of over-50s felt ignored by brands, particularly when it comes to shopping online. Often treated as a niche audience, assumptions and inaccuracies leave this demographic underserved as a result of inaccurate customer personas based on the stereotypes of marketers rather than real data.
When this data is used correctly to create and refine digital marketing strategy there are huge monetary opportunities. And with 69% of over-50s suggesting they would be more receptive to brands if they were better represented, now is the time to start.
'Silver Surfers' and the use of Bing
Whilst Google remains the dominant player in the search engine sector, Bing is often overlooked by business owners who predominantly focus on Google. Bing accounts for 10% of all UK searches and this statistic has continually grown over recent years.
Even though the over 50s generation all have varying search habits and lifestyles, there are some trends we can distinguish from the data. According to ComScore, Bing users tend to be older compared to Google users, with the average age being 55-64 years. Therefore, if you're looking to target 'Silver Surfers', optimising your website for Bing is a good idea. Bing users are also more inclined to buy, spending spend around 25% more than Google users.
But why is this the case? There are several reasons. Bing is the default search engine on Windows devices, so whilst younger users may download Google Chrome, those less tech-savvy may opt for using Bing. Bing also powers Cortana and Microsoft Edge used on several handheld devices as well as Amazon Kindles and in Siri's web results.
Because of the statistics above, industries such as healthcare with this target audience in mind are extremely competitive on Bing search results. However, other industries such as retail and e-commerce often miss out when it comes to older users due to their heavy focus on Google. With 55 million searches on Bing that were not featured on Google each year, it is likely you're missing out on a large proportion of over 50s purchasing products.
What else must digital marketers consider when targeting over 50s?
Site security
Research by Ofcom suggests that a lot of older internet users lack confidence when browsing online. In fact, almost one in five internet users over 65 say that are 'not at all confident' when it comes to managing personal data and data privacy. Therefore, having a secure website is a must when it comes to targeting over 50s. Not only is having an HTTPs secure website positive when it comes to SEO, but also provides much needed confidence for older users when browsing and purchasing items.
Paid advertising opportunities
Regardless of the search engine used, over 50s are likely to interpret search results differently compared to younger users. Small businesses can use Bing or Google ads as another avenue for bringing in revenue and attracting older users. Whilst a younger audience may distinguish between organic and paid results, less than half of older people can tell the difference between the two.
This suggests that Pay per Click advertising (PPC) is an extremely valuable digital marketing channel. Since Google is more popular, Bing ads aren't as competitive and therefore provide greater opportunity to reach your audience. If you're looking to target Silver Surfers in your marketing strategy, you should seriously consider using Bing ads.
However, organic search should also be considered in your overall strategy. Over 50s also conduct informational searches online via search engines, which makes keyword research important. Research suggests that baby boomers in particular use the internet to search for information, often by reading articles and blogs online.
Have a solid ecommerce content strategy
When it comes to curating the perfect content tailored towards over 50s, there are several best practices to follow. For instance, older users take their time to buy and frequently use informational copy to influence their purchasing decision. As a result, longer-form, more detailed copy is much more attractive for over 50s than it is for younger users. Keep this in mind when it comes to writing e-commerce product pages.
Ultimately, Millennials and Generation Z consume content in an extremely different way than over 50s and are said to have much shorter attention spans in relation to reading and digesting content. If targeting over 50s, or the slightly older baby boomers, the content messaging will differ dramatically. Whilst messaging will differ depending on your brand, focus on using simple, jargon-free language copy that explains the features, benefits, advantages, and any Frequently Asked Questions related to a product for best results.
The verdict
The over 50s age category is extremely valuable for businesses. Whilst they shouldn't be homogenised, there are a few trends to consider when planning your digital marketing strategy:
Use Bing (particularly when it comes to PPC).
Eliminate bias in your customer personas.
Site Security is essential.
Change your content approach when writing ecommerce pages for over 50s.
Overall, targeting this age group involves challenging your existing assumptions and using the real data you have, to influence your marketing decisions.
Kayo Digital provide digital marketing services in Kent, London and beyond. If you're looking for assistance in targeting Silver Surfers in your digital strategy, we offer outstanding PPC and SEO services to attract your customers. Get in touch with our marketing experts today.