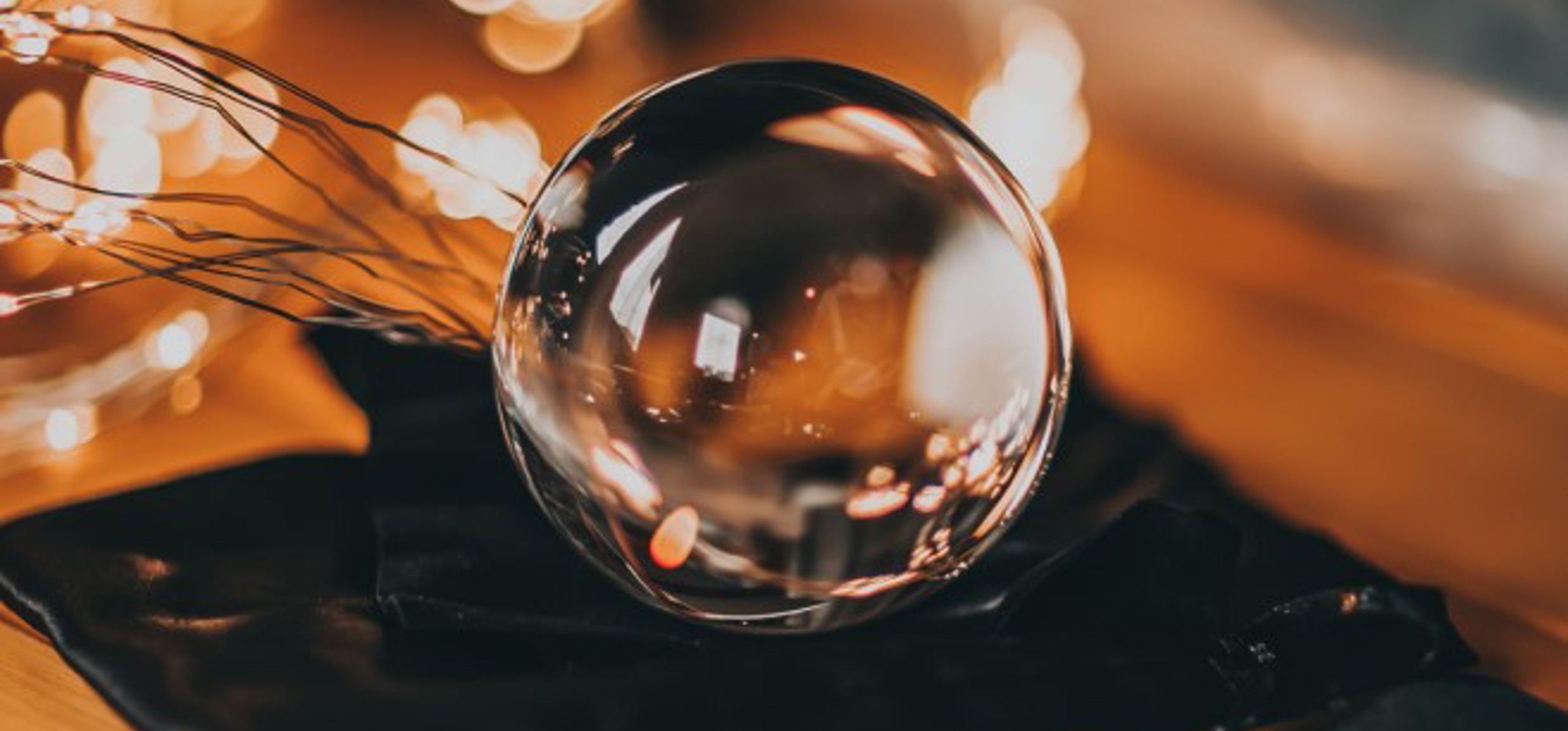 Web predictions in a post pandemic world
It seems that everyone has their crystal balls out at the moment, attempting to peek into the future and our (hopefully) pandemic-free world. Not to be outdone, we have gone all Mystic Meg (Mystic Web?) and extrapolated the trends in our industry to see where we are heading.
The growth of online shopping and its 'irreversible' effect 
Let's start with the single most obvious statement; 2020 saw a massive hike in online shopping, no big shocks here, right? But do we expect this to stick around post-pandemic? In short, yes, it is the "new normal".
Any pre-pandemic resistance to shopping online has (for many) been eroded, through sheer necessity if nothing else. Where else can you go when physical stores are closed, or you are wary of venturing out and putting yourself at risk? We now have an appreciable number of additional people familiar and comfortable buying online and I'm sure you can think of a friend or family member who has recently discovered this brave new world.
Aside from anecdotal evidence, research shows that online grocery sales have doubled in the UK during COVID and up to 40% of people across Western Europe report an increase in their online buying habits.
The growth of subscription shopping
There is more to this data than simply going to tesco.com to do the big shop. Along with a general increase in online shopping, subscriptions have boomed in popularity, regular shipments of that essential product you use, perhaps daily, delivered to your door on a pre-set timetable. Contact lenses were one of the first to do this and it is a model that has been hugely successful for razors, feminine hygiene products, meal kits and even board games. As a business it reduces a lot of uncertainty over cash flow and stock levels as you will have a great idea of what the next month looks like.
The biggest challenge to running online sales, compared to physical stores, is in making it a personal and memorable experience for a shopper, but that gap is shrinking. Live chat on websites, updates over WhatsApp? Listen to your audience and find the tools they use then factor these into your process. Combine this with a loyalty scheme to reward and encourage regular visitors and you will start building those brand evangelists.
All of the points made here are about spreading the risk of businesses having to shut due to events beyond their control.
Looking towards the 'new normal'
Online shopping numbers will not only go in one direction, but we would also expect a bounce-back for physical stores as the sociable aspect of heading to the high street, where you can perform your consumer affairs with friends and stop for a cheeky Nando's (or a cheeky afternoon pint). That said, what the pandemic has done is show a larger audience the options for purchasing, the ability to find competitive pricing and arranging delivery without the worry of bus fare or attempting to drive into a town centre on a Saturday lunchtime.
It is dangerous to think of the pandemic as a once-in-a-lifetime event that if your business survived that it'll be plain sailing after restrictions end. On our interconnected and heavily populated planet the chances of us waiting a century before we face another pandemic is very low, without wishing to alarm, statistical models show we could be facing potential pandemic outbreaks every decade, and like COVID-19, there isn't a great deal of warning.
The genie is now out of the bottle and we can expect the diversification of the shopping experience to continue, as a business you need to look at separate sales channels to ensure you can continue no matter what is thrown at us next.
If you're looking for assistance in conducting a competitor analysis as part of your wider marketing strategy, we can help. We offer Kent digital marketing services, as well as SEO, software and app development, website hosting, web design and more. To find out how we can help your business, don't hesitate to get in touch.