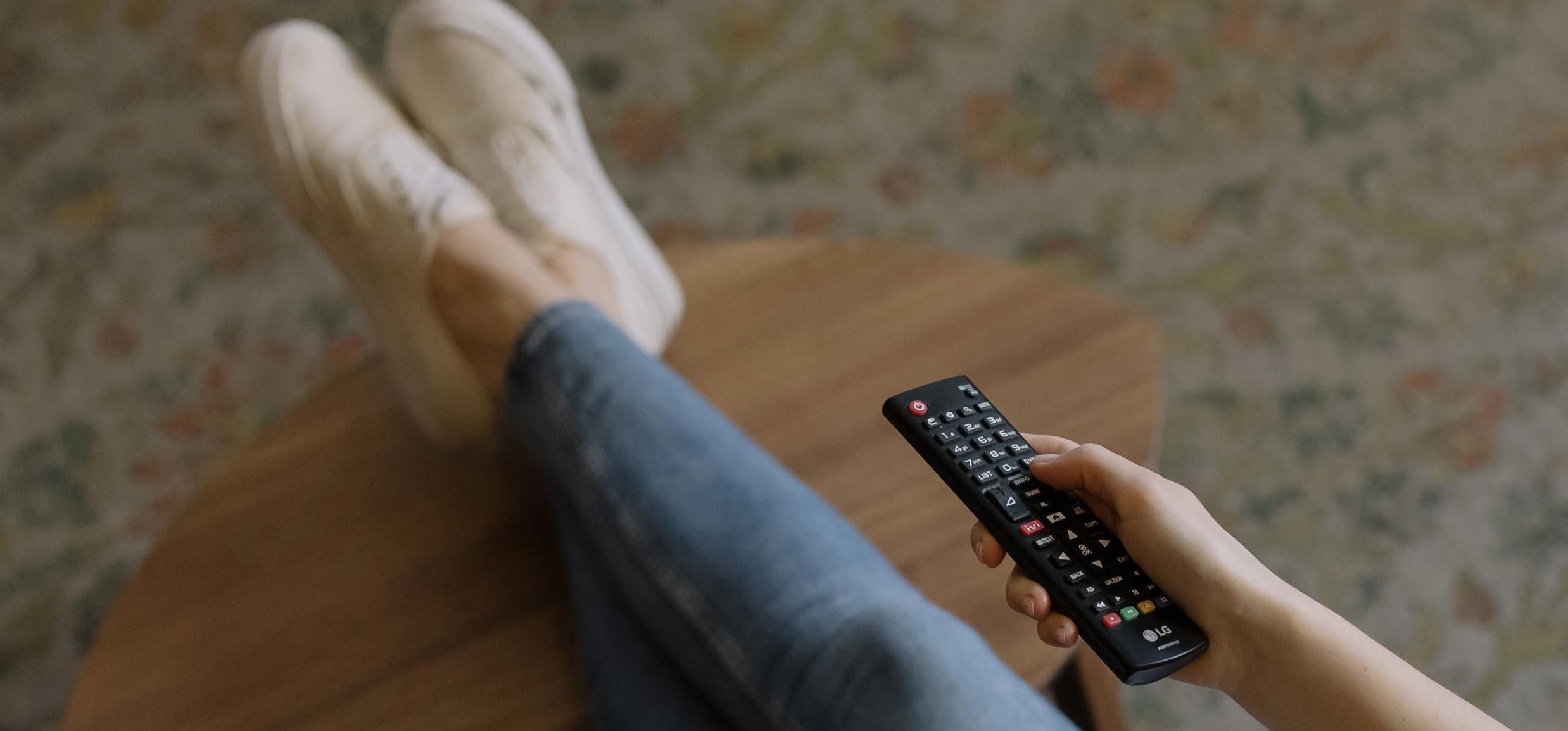 TV vs online advertising. How things have changed in 2021 
The pandemic helped to accelerate new advertising and marketing opportunities for online businesses, and the two perceived arch nemesis' TV and online seem to be joining up.
With cheaper television advertising opportunities alongside the immense growth of e-commerce stores, it raises the question as to how advertising has changed for primarily online-based businesses throughout 2021 and into 2022.
Is television advertising the future for online businesses or is there just as much opportunity through traditional digital advertising?
How much is being spent on digital advertising
Until recently, digital advertising was considered the future or ads, utlising online mediums to increase your visibility alongside online marketing tactics to reach your target audience.
Digital advertising spend in the United Kingdom has consistently risen from 2017 to 2021 but in 2021 we saw the first sign of spend slowing down.
According to Nielsen, paid social media spend had a strong finish in 2021, with over £1.1 billion spent in Q4 on Facebook, Instagram, and Twitter.
The growth of television advertising in 2021
Television ad spend reached a record high in 2021, totaling in £5.46 billion (up by 24%) across the sector according to research by Thinkbox.
Driven by the increase of online businesses venturing to take advantage of the cheaper prime time TV slots, the ability to drive quick traffic and interest alongside long-lasting growth has appealed to many. Led by second-hand car companies such as We Buy Any Car, and Cinch other brands such as Wild and Glasses Direct have jumped on the bandwagon.
According to Nielsen, these e-commerce businesses invested an additional £335 million, accounting for 20% of all spend on the platform. Proving that online companies are starting to venture into more traditional advertising mediums with the support of digital advertising.
Pros of TV advertising
We've already seen how well online stores are doing through tv advertising, helping a range of business owners and models reach an audience that formally only large national orgnisations had the means to do so. Below are some pros to consider when looking to add TV advertising to your business strategy:
Reaches a larger audience: TV's ability to reach a larger audience is unbeatable in scale, no matter how targeted your online efforts are, television advertising will help you reach those who don't necessarily fall into your traditional audience characteristics, interests, and behaviours.
Building brand 'fame' and trust: Naturally, if a company has the budget to advertise on TV, then the likelihood is they have a long list of loyal customers who have tried the product they're showcasing. This helps increase the trust in your brand
Set cost: Once you have paid for your tv ad slot, you have it set in stone, it's time to sit back and let it pay for itself from an increase of revenue. You can view your results and interest while you're being advertised allowing you to budget and plan for your next advertisement investment.
Pros of online advertising
Online advertising is an effective and popular way for businesses to reach a wider target audience to secure sales and increase brand awareness. Below are some pros as to why you should consider online ads as part of your business strategy:
Global reach: Instead of being restricted to one country's audience, with an online ad, you can open your reach to multiple countries and regions that best suit the needs of your strategy, getting in front of a wider audience, if done correctly.
Targeted campaigns: You can use your campaign as strategically as you like. Create multiple campaigns alongside specific content and media to directly speak to a fraction of your audience or create a campaign that speaks to them as a whole. The possibilities are endless, and with A/B testing on your side, you can experiment with multiple options to ensure you're doing the best you can to encourage interest and engagement.
Instant feedback: You will be able to tell almost immediately if your running campaigns are working. With data being tracked, you will be able to see if your money is being well spent and receiving clicks and conversions. If you aren't you can do something about it quickly, meaning you don't waste time or money in the process.
Measurable results: In-depth data tracking is another pro to this medium, by using targeted ads and watching the results come in, you can see who exactly these ads are working on and if you need to refine, optimise, or alter these to ensure no money is wasted. Measuring what does and does not work for your strategy.
Cost efficiency: As well as being cheaper than other traditional forms of advertising, online ads are entirely under your control. You can stop, pause, and change them as quickly and frequently as you require, allowing you to keep control of your overall spend and ensure that gives you the best return of investment.
Conclusion
Ultimately, if you have the budget to do so, there's nothing stopping you utilising both for optimum results as we have seen in the market.
With business owners increasing their ad spend in both the online and offline mediums, it's key to ensure you do your research and ensure you're benefiting your business with each investment you make, including ad spend and budget. There's no doubt that there is opportunity in both. Especially now!
Here at Kayo Digital, we use strategic insights and data-driven suggestions to help our clients thrive. If you're looking for innovative marketing campaigns, cutting-edge web design or eCommerce support, contact us today.