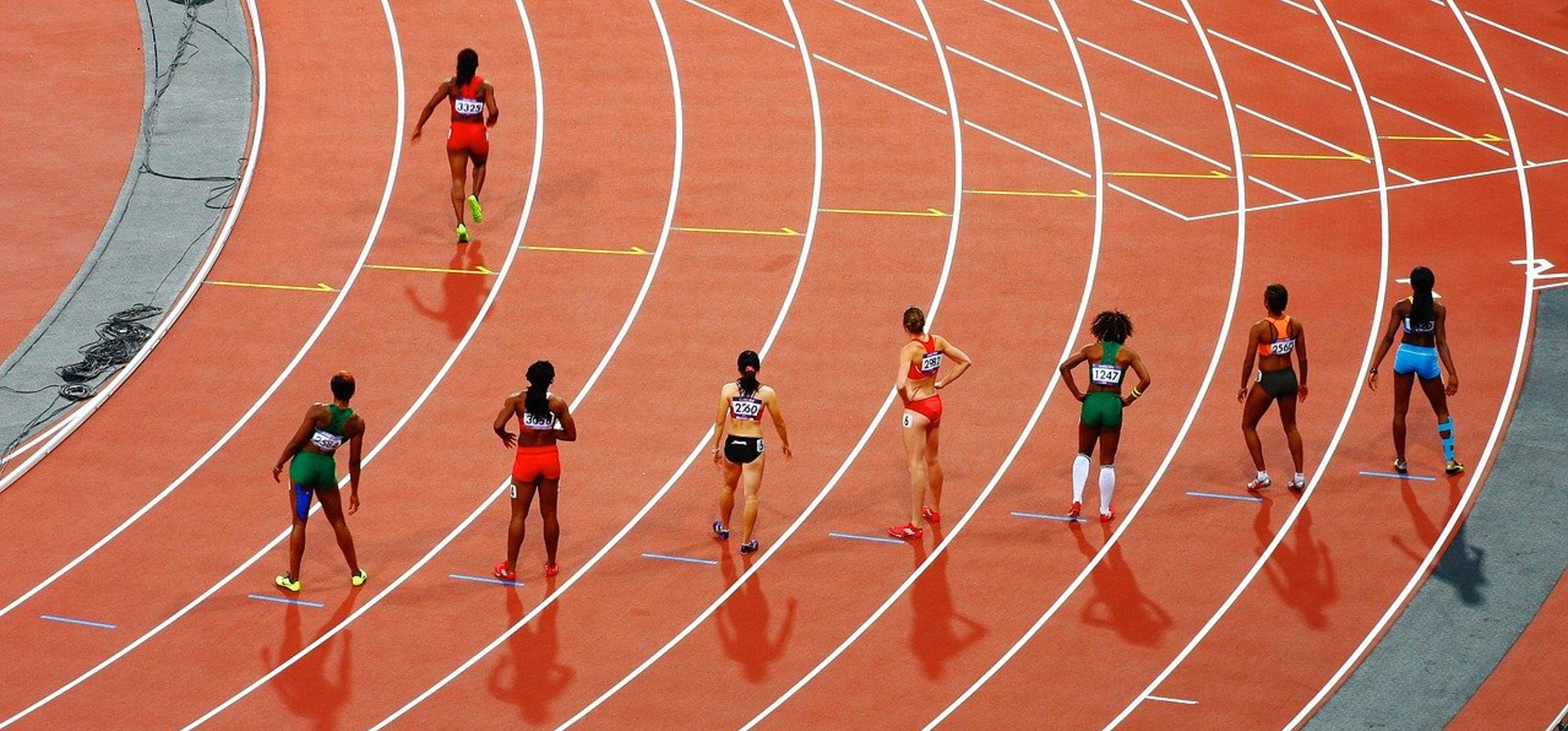 The Importance of a Competitor Analysis and How to Conduct One
If you would like a free basic competitor analysis, or would like to learn more, please contact marketing@kayo.digital
How well do you know your competitors? Are they working on anything new? Do you know anything about the strategies they're using for success? If you don't then maybe you should. Conducting a competitor analysis is vital for not only matching your competitors, but giving you an edge.
When it comes to analysing competitors, the importance of being proactive rather than reactive is vital to your business success. Here at Kayo Digital, we are always looking for growth opportunities whilst keeping an eye on our competitors, and this is where an effective competitor analysis can work.
If you aren't already. You should be doing the same. But why is it useful and how do you conduct one? We're about to tell you how, so take some notes. 
What is the point in doing a competitor analysis?
The purpose of a competitor analysis is to understand your competitors' strengths and weaknesses in comparison to your own and to find a gap in the market.
A competitor analysis is important because:
It will help you recognise how you can enhance your own business strategy.
It will tell you how you can out-do your competitors in these areas to keep your customer attention.
Resulting in a competitive edge over others in your sector.
The importance of comparing yourself to your competitors
Before you can start you need to understand who your competitors are. But how do you do this? The best way to determine if another business is a key competitor you need to ask yourself:
What service are they providing?
Are you targeting similar target audiences?
Are they operating closing to you?
You'll have the competitors you typically think of locally, but also those competing for the same search terms as you too.  According to Study.com there are 3 main types of competitors:
"A direct competitor offers the same products and services aimed at the same target market and customer base, with the same goal of profit and market share growth. This means that your direct competitors are targeting the same audience as you, selling the same products as you, in a similar distribution model as you."
"An indirect competitor is another company that offers the same products and services, much like direct competitors; however, the end goals are different."
 "Another company offering a product or service to your customers that you also provide."
Once what sort of competitors you would like to be compared against has been considered, it is important to understand how you stand out. That's the next part of the analysis. 
Questions you need to be Asking in your Competitor Analysis
The Product
Are their products the same as yours?
What is their pricing positioning like?
Do their products have any unique selling points (USPs) over yours?
What keywords are they using to describe their products?
The Brand 
Does their brand target the same audience as yours?
Who do competitors target?
Are there a lot of mentions of their brand on Google?
Marketing
What channels do they use to market these products?
Do they use social media? If so, then how are they using it? Look at content, followers, activity and engagement.
Do they have marketing materials like a podcast, webinar, blogs, eBooks or anything else?
What campaigns are they running? (both online and offline)
What kind of content are they writing? Is this something you can replicate or do better?
What tone of voice do they use?
Technology
What is their website made with (you can use the tool Built With to identify this)
Is their website easy to use?
What is their website page speed like?
What other sites are linking back to your competitor's site, but not yours?
Customers
Do customers engage with them? How do they communicate?
What sort of content do they respond well to?
What platforms are they using to engage?
Then, add anything else that you think would be useful in formulating your strategy. Now you can begin to identify what your competitive advantage is (if you have one), where you need to improve and how you can act on this information.
How Often Should I Conduct a Competitor Analysis?
To stay ahead you will need to continue to understand your customer requirements while keeping up with the latest industry trends.
Whilst this can differ depending on the industry, we recommend conducting a competitor analysis anytime from once a quarter to once a year. This gives you time to react to your discoveries and benchmark your progress.
Concluding Remarks
In an ever-changing industry, there are always new innovative ways to expand your strategy to stay ahead of your competitors as well as keeping the attention of your customers.
The importance of a competitor analysis cannot be over-estimated. Analysing your competitors is a simple, yet effective marketing tactic to make sure you are keeping up and matching the efforts of others in the industry.
This prevents you from getting 'lost in the noise' of your competitor's efforts, so you can implement a marketing strategy that will strengthen your online position and expand your online footprint.
If you're looking for assistance in conducting a competitor analysis as part of your wider marketing strategy, Kayo Digital agency in Kent can help. We offer Kent digital marketing services, as well as SEO, software and app development, website hosting, web design and more. To find out how we can help your business, don't hesitate to get in touch.
Want to conduct a competitor analysis? Or understand how? Use the form and we'll help you