Umbraco Web Development Agency
Dive into our knowledge and allow us to help you utilise the features in Umbraco. Helping your company grow and develop online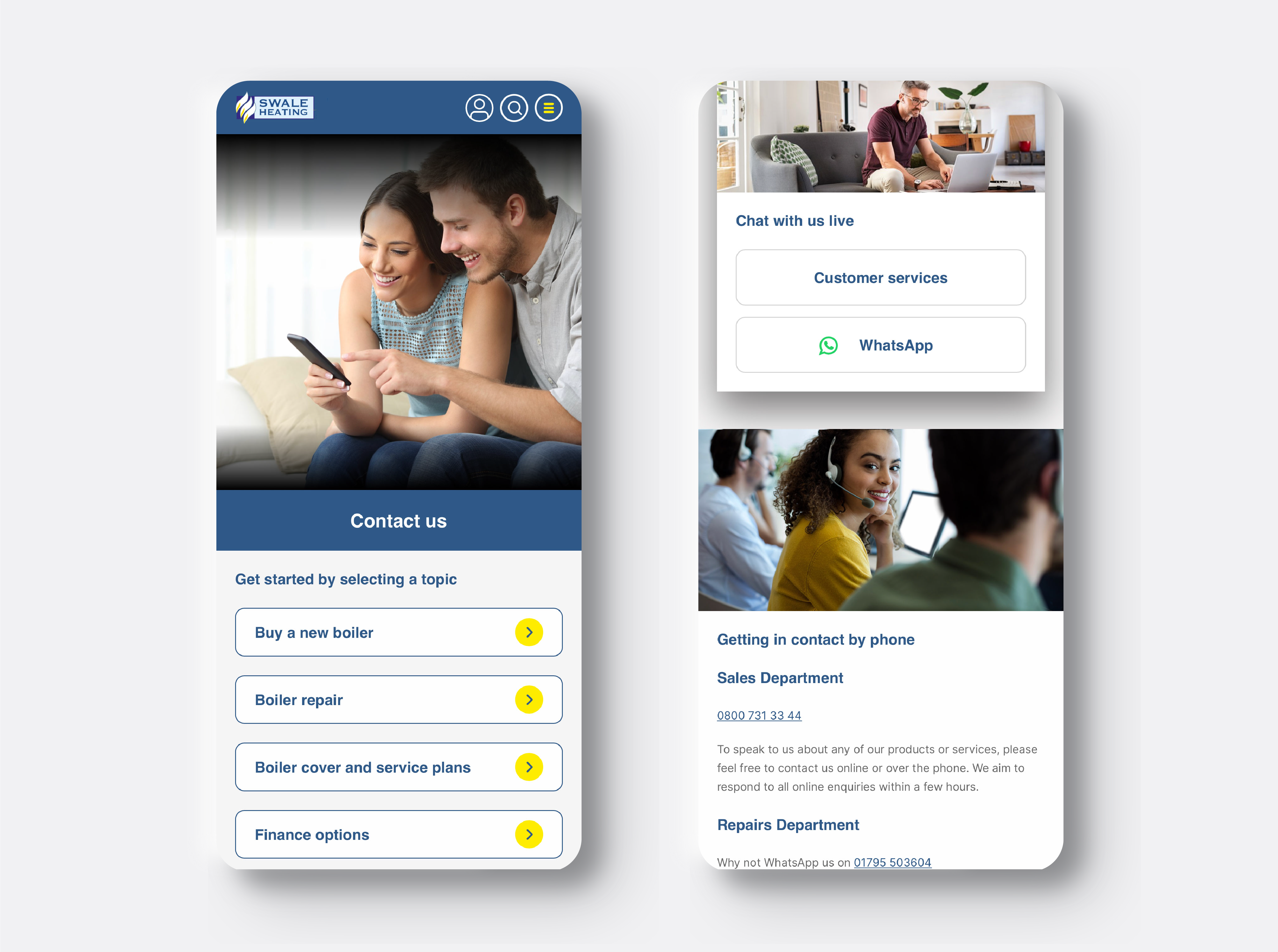 What makes our Umbraco websites different?
We create Umbraco websites that personalise their appearance to the users. Helping you sell more and your clients get the experience they want.
Regardless of your website's size, nature, and complexity, we're confident that we'll be able to deliver a perfect solution for your requirements. From eCommerce sites to integration with other systems, Umbraco hosting, to ongoing support, we will offer everything you need to get your Umbraco web development project successful, completed on time and within budget. 
Our agency's process

Knowledge and connectivity
We understand the digital landscape and the latest technologies

Strategic insights
We analyse your customers, your competitors, and your market to identify opportunities

Apply clarity to the complex
We meet your objectives with an optimum technological solution
Kent-based agency- with a global reach
Yes, we're based in Kent, but we still need to work with the best companies throughout the country and the globe. Boundaries don't mean anything; from engineering companies in Sussex to finance firms in London and national timber merchants in Scotland, we can support and be the digital partner to companies looking to grow.
Where ever they are.
Why choose Kayo Digital as your Umbraco Web Agency?
We care about our client's clients. Because of this, we create websites by understanding who is using the website, what your competitors are doing and your future goals.   
We may be Kent based, but our clients range from companies in Sussex, London, the South East to global entities.
Umbraco Web Development - Our process for success
Discovery Day
Every business is unique; we invest time in getting to know you, comprehending your desired audience, the information you wish to convey, and your overall business objectives.
The key areas we'll discuss:
Purpose: What is the purpose of your website and business? This is crucial. By identifying this information, we can provide precise suggestions that will support your vision effectively.
Vision: Understanding the grand vision of your business enables us to assist you better.
Values: Similar to your purpose and vision, comprehending your values is essential. This helps us construct an image of your business's tone and online persona.
The broader perspective: This phase concentrates on determining how to accomplish your business goals through your online presence and a digital marketing strategy.
Tone: Your website should mirror your business, directly communicating with your target audience to generate engaging responses to your endeavors.
Research and Insight
Our approach involves doing a research report to get to know you, your clients and your business. We value collaboration and organize workshops, that doesn't have to be at our HQ in Kent, to understand your goals and target audience. We research your clients and prospects and review everything we can get our hands on!
This collaborative effort enables us to create a report with our findings. These insights drive our design process, ensuring we directly cater to the audience you aim to engage with.
Wireframes
Based on the research, we create wireframes that serve as a blueprint for your Umbraco development. These wireframes ensure the successful alignment of functionality and form, enabling us to achieve the desired user experience.
Helping us create a user experience to help people become paying customers!
Design
The insights garnered from the research and wireframes empower us to determine the course of action and the structure of the website. This is where design takes center stage, as we strive to enhance user satisfaction, boost engagement, and optimize overall usability through thoughtful design choices.
Development
Following the diligent efforts invested in research and website design, we will go ahead and construct your Umbraco website. This involves integrating it with your systems and developing the necessary functionality that transforms it into a powerful tool capable of driving growth.
Live
Pop the champagne. The website is live and ready for the hard work to begin. Where we help it grow together through effective marketing strategies.
Hindsight
Three months later we review how successful the website has been, conduct the research again and amend the website visually to be more effective towards your desired goal. 
Contact our Umbraco team today.
Related services to our Umbraco Development
Trusted by