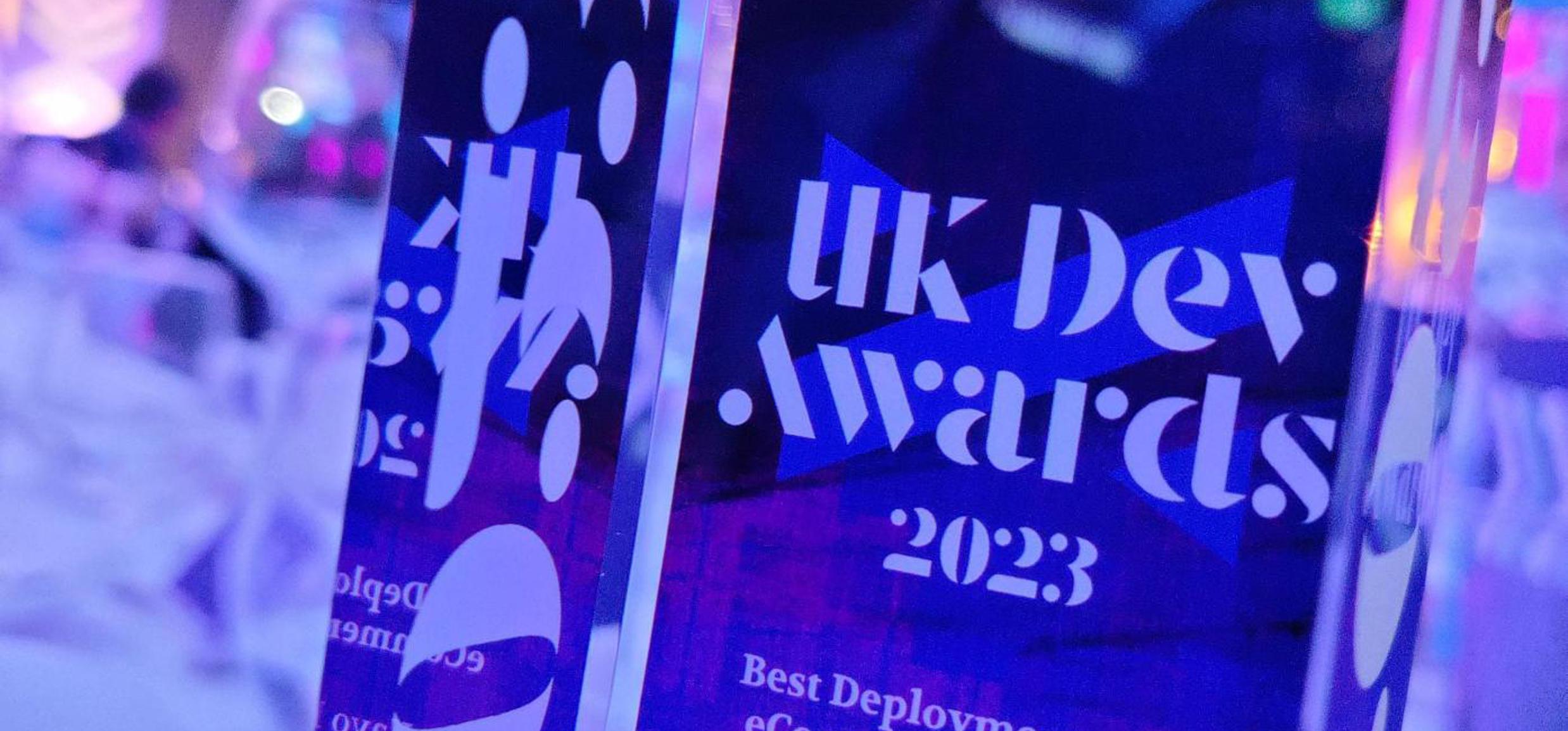 We win big at the UK Dev Awards
We took home one award at the prestigious annual UK Dev Awards for our work with Plane & Simple.
Kayo Digital created an eCommerce platform with Plane & Simple that connects DIYers with local merchants. By entering a postcode, customers are paired with a selection of trusted merchant partners in their area, and a full range of building supplies and products are delivered directly to their door. Something that has never been done before.

Our work with Plane & Simple led us to be shortlisted for three awards; B2C Website of the Year; Best Deployment of an eCommerce Platform; and Project of the Year. Where we won the Best Deployment of an eCommerce Platform.
In giving the award, the judging panel said our project "was a brilliant idea for an underserved marketplace often without the usual eCommerce access of other industries. A truly innovative idea that has created a ground-breaking website".
Kayo Digital fought off stiff competition from some of the UK's most exciting agencies and companies.
Richard Pilton, Kayo Digital's Managing Director, commented: " These awards, one of which we have now won twice in the past three years, confirm that our approach to supporting our clients to grow and innovate is working. We were thrilled to be shortlisted for three awards and to have won this award again, means a lot.
"With Plane & Simple we have truly created something unique. What is helping the everyday DIYer through convenience.
"Everyone at Kayo Digital should be immensely proud of this achievement, which is a recognition of all the effort and dedication they all continue to display".