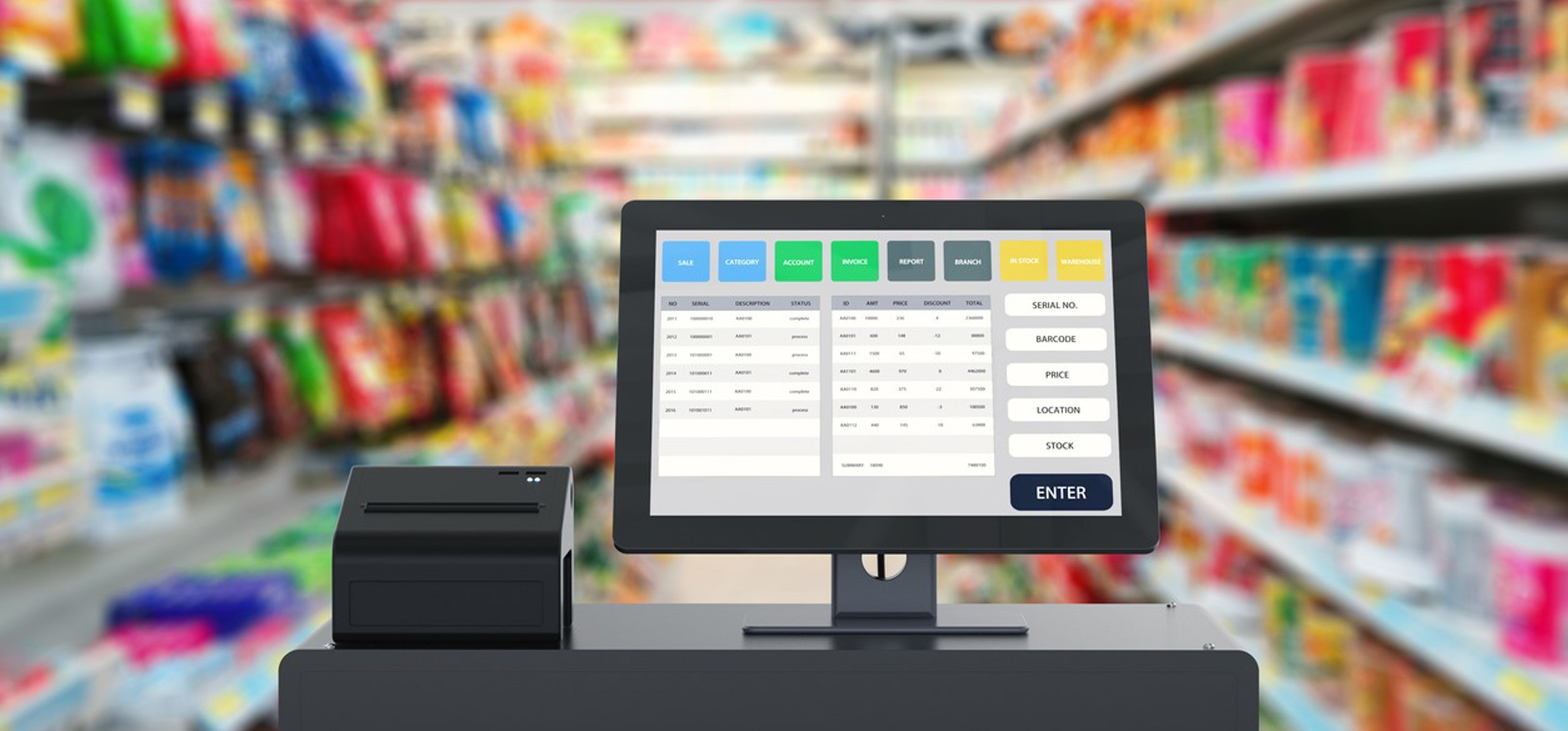 The importance of EPOS systems and future proofing your business
Do you currently sell online and offline, or perhaps you're thinking of making that all-important integration between your online and your standalone brick-and-mortar shop?
Thousands of businesses are already taking advantage of the power of an effective EPOS (Electronic Point-of-Sale) system to help grow their businesses, and so should you.
EPOS systems are a combination of hardware and software and can help make a huge difference to your website once integrated with your online physical store.
The software tracks your sales, inventory, and customer base, helping you make more informative and efficient business decisions by generating detailed reports in response to customer interactions with your store. Whereas the hardware accounts for the till system, payment terminals, barcode and QR code scanners supported by this software.
Where traditional till systems simply record a sale, EPOS systems go that step further by recording an extensive backlog of detailed information helping you understand your customer base and their buying habits, offering an efficient inventory and accounts database, allowing you to build an effective business strategy supported by valuable methodical data.
What are the benefits of an EPOS system? 
EPOS systems can become valuable business tools if you know how to use them well. They're much more than a till, in fact, they can provide insightful data to help improve, to initiate business growth in new and innovative ways.
We've listed some of these below:
 Generating detailed sales reports 
EPOS systems have the ability to track and monitor sales, inventory, products, customer behaviors including loyalty, premotion purchases and discount interest.
These reports help you gather invaluable insights into your business performance and how you can adapt and enhance your strategy to continue developing over time.
Improved customer experience 
EPOS systems provide the ability to provide detailed reports helping understand your customer's shopping habits.
For the most part, customers look for fast, accurate information when looking to make a sale. By making shopping and purchasing times faster and providing extra support such as the ability to check stock availability, or create customizations, you're already providing incentives for customers to come to you.
 Efficient digital inventory management
EPOS systems directly link shop-floor sales with online inventories in real-time, effectively allowing both your online and in-store shoppers to purchase from the same stick.
This helps you efficiently track what is selling, and what isn't, as well as minimizing paperwork and logs for each separate entity, allowing you to make business decisions and changes through these insights.
Providing digital accounts and receipts 
A fully functioning EPOS system will allow you to keep track of your online books and accounts.
Accounting takes up a huge amount of time and management, and when you're working in a customer-centric industry, your time is best spent in other areas of the business, particularly if you're a smaller business.
EPOS systems store and manage invoices, receipts, sales, payroll, and any other expenses in one place, helping you cut down on paperwork and keep track of your finances in a far simpler way.
Marketing opportunities for business growth
Marketing opportunities become endless once you obtain the detailed information and reports provided by your EPOS system.
Data reports help you identify trends and preferences you can begin to effectively target in your marketing strategy to promote more sales and ensure customer retention.
How can I utilise EPOS to future-proof my own business?
Integrating an EPOS system with your e-Commerce store essentially helps you stay ahead of the curve against your competitors.
With their efficient data management, you can begin tracking behavior patterns with these detailed analytical reports to begin targeting your audience with a methodological approach, allowing you to compile a detailed marketing strategy to see a solid return of investment from a valuable audience.
This real-time insightful data is invaluable data, helping you seize an opportunity to fill a gap in the market, and continuing this by predicting future demands of your customers and making sure you're catering to them. Essentially, using your EPOS system as a retail management system to help future proof your business.
Having seen the impacts of the last years with our shopping habits. More of us are shopping online, therefore it's key to ensure you have an efficient and working system that works in tandem with your website for optimum engagement.
In short, take notes and make changes to establish business growth.