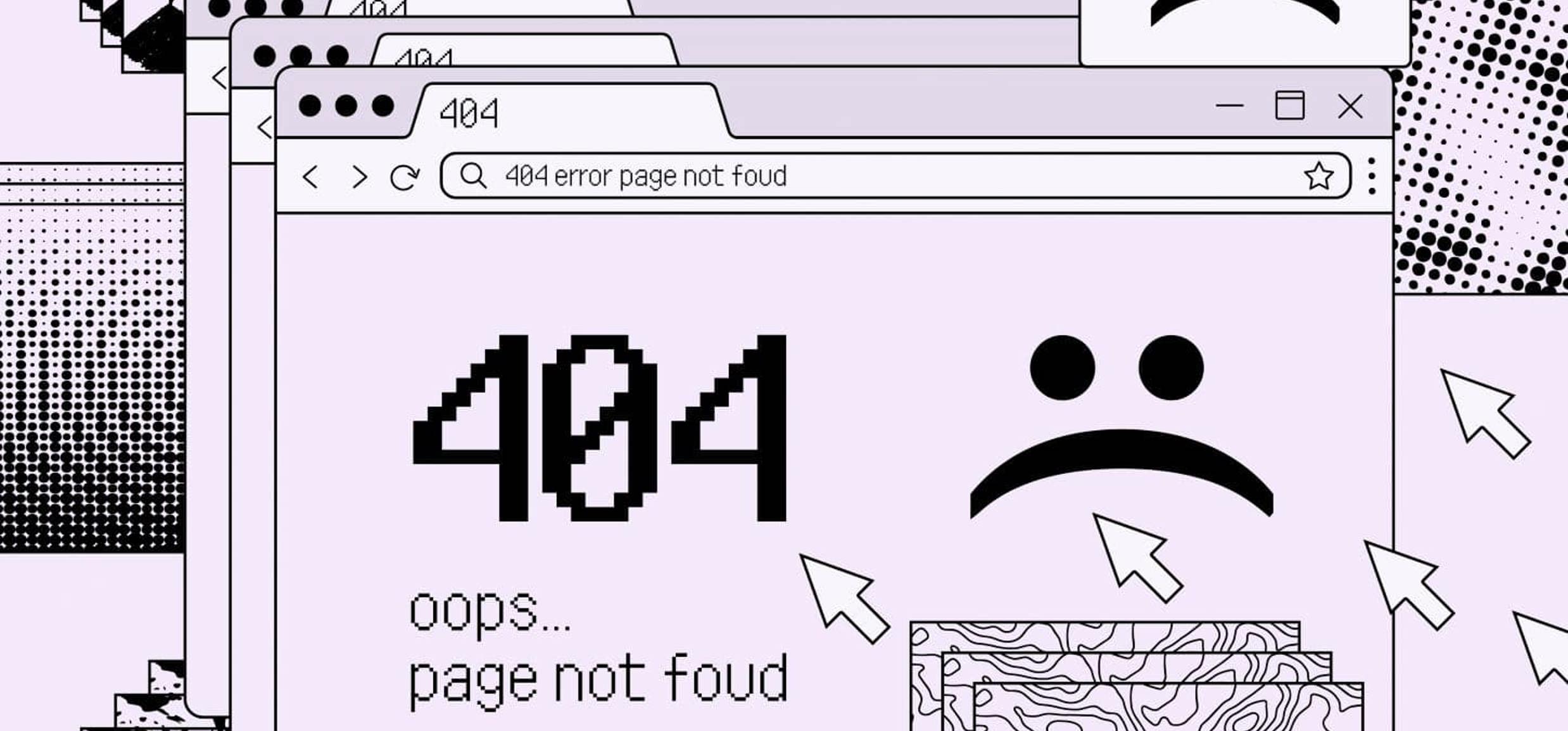 The importance of a designed 404 page
73.72% of people who reach a 404-error page will leave your website and not return.
The 404 page is the online embodiment of that family member you prefer not to see/introduce to your friends but continually meet when you least expect them.
I'm here to argue the importance of the 404 page to you and your company, not only because it helps protect you from losing traffic but because it can be your best friend in a time when things seem to have gone wrong.
The hidden cost of a poor 404 page
I don't think much more should be said other than Cludo's findings:
73.72% of people who reach a 404-error page will leave your website and not return.
Only 23% of visitors that encounter a 404 page make a second attempt to find the missing page.
Let's say 1% of people visiting your site reach a 404 page, a very conservative figure for some sites, and your site gains 100,000 visitors a year, where every 1% of people buy from you.
Without an optimised 404 page you'll be losing 750 visitors a year and ~10 new customers because your 404 page hasn't been optimised for the users.
How do people get to a 404 page?
Understanding why people get to a 404 page on your website is essential. The main reasons are:
A broken link on your website
Someone typing in a URL wrong
A broken link in search results
A page that was book marketed is no longer available
The website has relaunched, and that page no longer exists
A page has been removed, and no one has redirected the visitors to a new area
The website evangelists say you shouldn't even have a 404 page because – in theory – you should only get there if something goes wrong. And with their support, nothing will go wrong.
This is unrealistic. That is the same as saying a car shouldn't have an airbag. And no, I am not implying the airbag and 404 is something I want to be used… I am arguing that instead of avoiding the inevitable, I would say we're not taking advantage of the 404 page enough.
As a caveat though, all links that cause a 404 should be fixed!
How to take advantage of a 404 page
A 404 page is a signpost. A signpost to the user who is potentially "lost" and if we're to group users into four categories we could easily categorise them into the following groups:
Commercial - someone looking to buy in the near future
Navigation – someone looking for a specific page within the website
Informational – someone looking for information
Transactional – someone looking to buy
Ask yourselves which user is more important to you and your company and tailor the 404 page and its content to meet their needs and the marketing journey you want from one.
Do include what everyone expects from a 404 page, for example, a "Woops, you're here because something went wrong", but tailor the page to meet the demand of the key user you're looking to talk to.
An example of a high converting 404 page
Let us focus on an eCommerce company that wants to focus on the "Transactional audience". The company has a significant range of products, a great client services team using a Livechat function, and a comprehensive search bar. What should the example eCommerce company's 404-page include?
Some wording that explains what happened
A sentence or two explaining what to do to rectify the error. In this case, it would be to use the search bar to find the relevant product and/or to use Livechat to find the product they're looking for
A search bar that is one of the big elements on the screen
Ensure the general website's navigation is easily found
Links to the popular/most profitable products and collections within the site
Simple? Yes. But is your current 404 page reflecting whom you're looking to talk to? If not, it is time to revisit the 404 page.
Contact our web design team
Contact our web team by clicking here to understand how your website could work harder for you. Or, book a 15-minute consultation with one of our specialists.