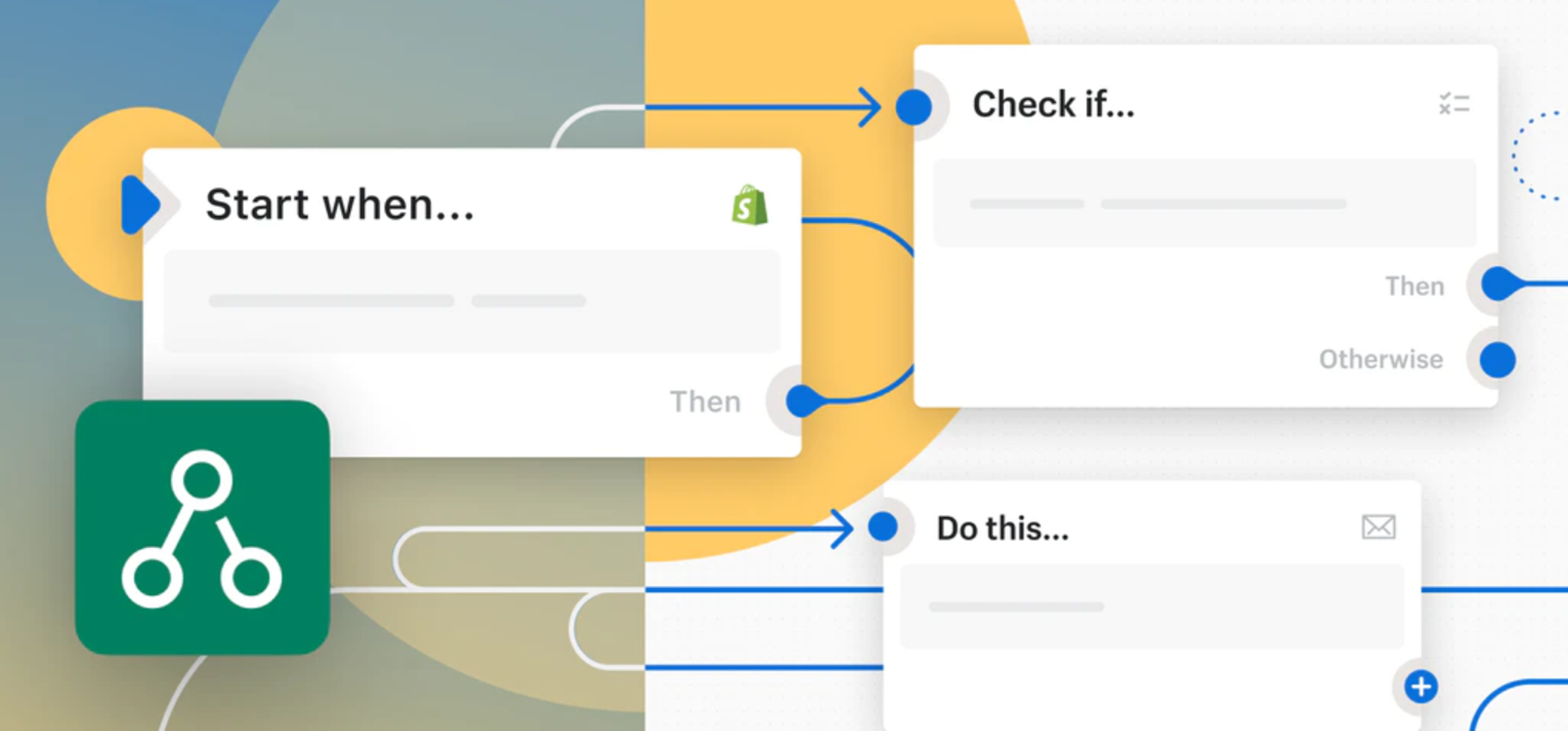 How to utilise Shopify Flows to reduce admin and increase sales
Automated workflows can help make life easier. For you and your audience.
We have assumed you know what a Shopify Flow is, but if you don't, please visit our previous article. This is a list of Shopify Flows to help you get ahead of your competitors, personalize a route for your consumers, and reduce your admin.
Our recommended Shopify flows
One of the most obvious ones is to reward your customers and track when they use the reward. Offering early access, a higher discount code or additional rewards with every sign-up.
Inventory and merchandise alerts:
Inventory and merchandising workflows can help you to manage your inventory, allowing you to set up a flow to notify you of any stock or product changes.
This is ideal for alerting you if an item is running low or letting both you and your customers know that an item is out of stock. Another great trick is allowing your customers to be notified if a product they want is back in stock, essentially giving them 'first dibs'; this is a successful feature with retailers such as ASOS.
Showing different landing page banners to VIP and non-VIP customers:
This can help you target different groups of customers on the day. Here you can highlight sign-ups, exclusive deals, or specific discount codes to a specific audience. This way, you can treat your loyal customers differently from your new targets.
Prepare draft shipping labels:
This will help you keep on top of your order count. Making a flow triggered to create a shipping label after every order helps you organise your processing routine.
This can help you manage new sign-ups by getting in touch via SMS or email to push any future offers, thank you discounts and more.
Could you create a flow that adds suspicious orders to a sheet for review? With large quantities of orders being placed, payment security is fundamental.
Hide and reshare products based on inventory level:
This one speaks for itself. Helping to avoid any confusion, you can create a workflow to remove any out-of-stock products and add them based on their stock count.
You can read more about the basics of Shopify Flow in our guide. Now available to those with Shopify and Advanced Shopify membership instead of the Shopify Plus membership, Shopify users can maximise their eCommerce experience.
Need Shopify or eCommerce support? We can help. Email us here or call us on 01795 255600 for a 15-minute consultation.