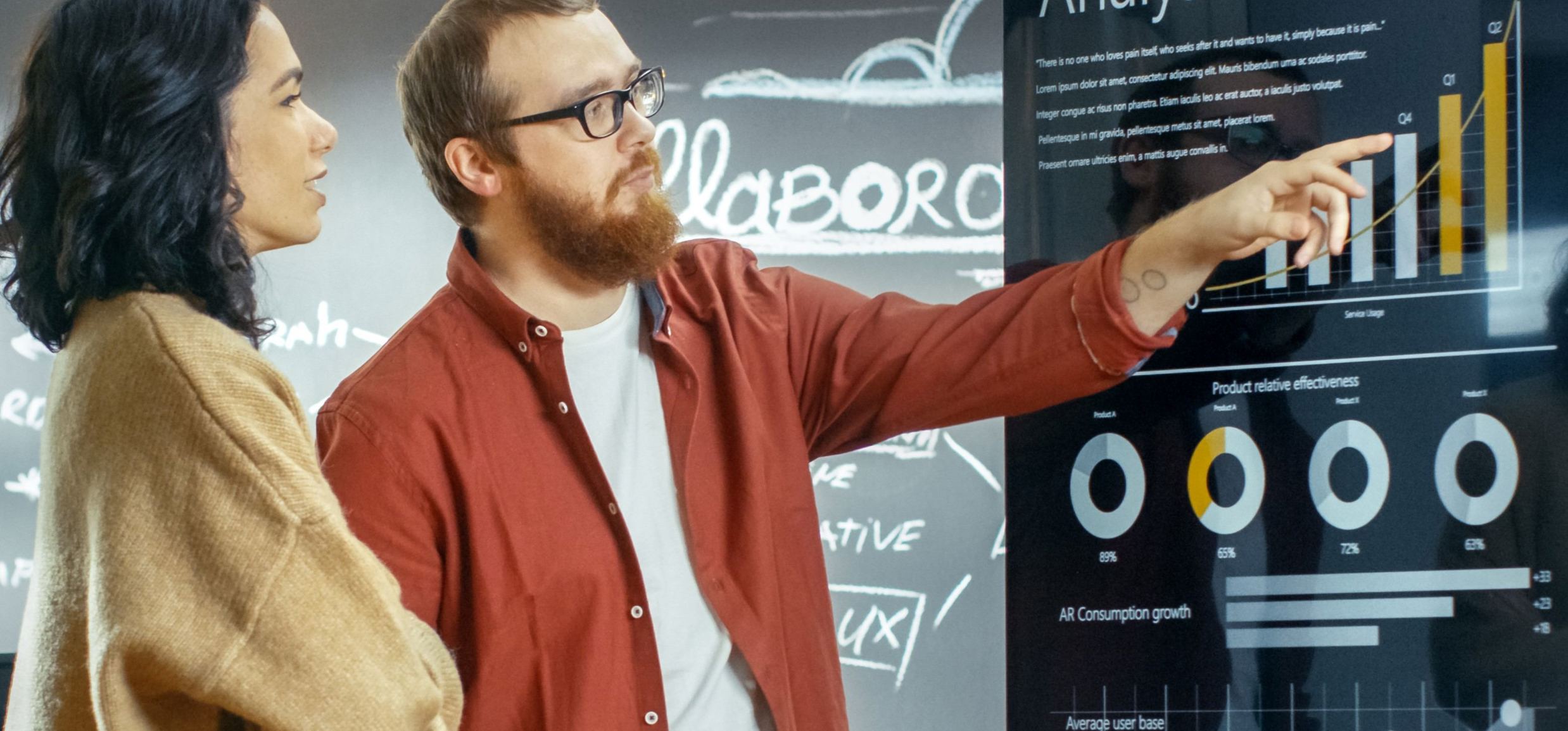 How to combine digital technologies and help drive business growth
Identifying, implementing and optimising the right digital technology for your business can seem like a daunting task. The following key steps offer a good guide of how to bring everything together to help realise investment and drive growth.

1. Don't lead with technology
Start with the customer and your business goals, not with technology. Don't rush in and throw some technology at a perceived problem in the hope of solving it. Instead, look at how your customers are interacting with your business and how they are likely to in the future.
Create a roadmap of what the current customer experience looks like and how you want it to look and combine this with your own business growth objectives. Use these to create a strategy, which can then inform the specific role you need digital technology to play.
2. Build on data
Before purchasing any new technology, organisations first need to fully understand what they already have and what they want a new solution to achieve. Don't make assumptions here; conduct an audit of current capabilities, skill sets and data to make sure you have all the information needed before making any kind of decision.
3. Get the right advice
Recognising that you need outside advice and expertise is a sign of astute leadership. You may be an expert in your business area, but the world of digital technology is fast moving and rapidly evolving. Niche expertise and experience is needed to navigate through all the available technology options. As such, seeking independent, expert advice can save considerable time and money. What is vital here, is to choose a partner who is technology agnostic. You need to know that whatever technology they recommend is truly the best fit for you. Better still, find a partner who can build a bespoke solution just for you.
4. Continuously optimise
Digital technology, by its very nature, doesn't stand still. Neither do your customers. They are constantly adopting new ways of purchasing or accessing services and you need to ensure you can meet their ever-evolving demands.
Don't look at any digital technology solution as a finite project. To get true value and really drive business growth, businesses need to constantly optimise their systems to stay one step ahead of the competition.
5. Involve your employees
You can invest in the best piece of digital technology there is, but if it is not used properly it will be virtually worthless. Make sure you have the right team in place to implement, integrate and optimise your chosen solution, and do not overlook the importance of communicating with all employees about what you are trying to achieve with digital technology.
Take employees on the journey with you and invest in training them to use digital technology appropriately.
Used correctly, digital technology has the potential to streamline processes, drive efficiencies and accelerate business growth. Getting it right can be a challenge, with often seemingly daunting choices to be made. It does not have to be this way though, with the right approach, advice and strategy, all organisations can harness digital to really stand out from the competition and realise their ambitions. To find out more, download our full white paper today.