Swale Heating
Built for home owners
Swale Heating are relied on to keep over 125,000 households across the South East, London and East Anglia safe and warm.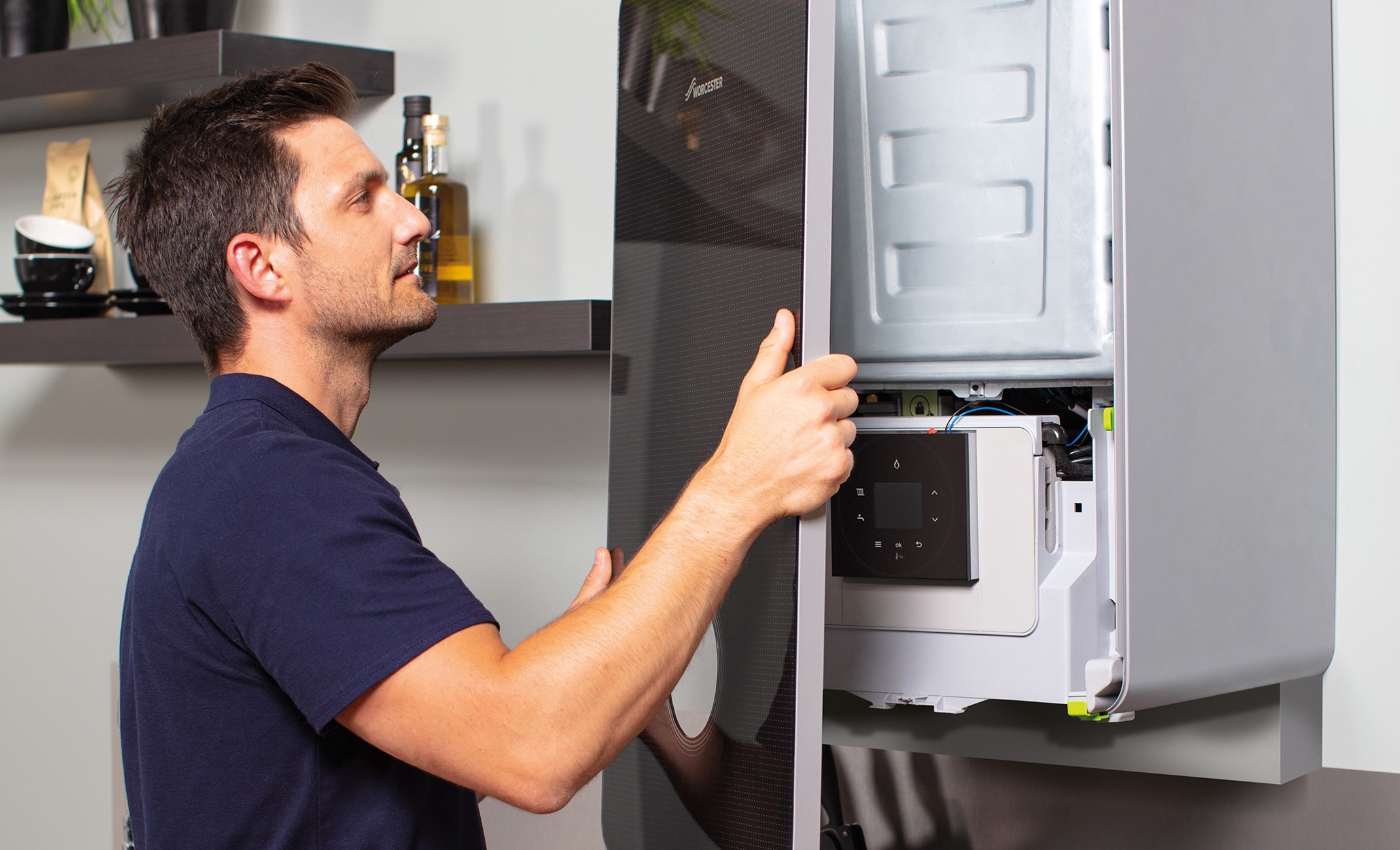 Situation
Swale Heating came to Kayo Digital wanting a digital footprint that reflects a more modern and aspirational company. As well as something that helps them effectively speak to their customers and separates themselves from their competitors.
The website was created to reflect the users' desires and through consumer research and testing, one thing became clear, unlike a normal website, the contact us area was the focal point of the website. If people went to Swale Heating's website, they wanted answers quick.
In a competitive market where old brand names and TV advertising have monopolised the industry's marketing, we found a gap in the market. Competitor analysis and keyword research led us to find that people needed answers answered, and the biggest brands were not fulfilling this search intent.
Solution
With this knowledge, we created the contact us page as a visitor portal. The number of options was not overwhelming, but there were enough of them to pinpoint exactly what the visitor might be looking for.
We also included guides, SEO and content that had been heavily researched to understand how competitive it is to appear in search results and how valuable it would be to the company. Post-COVID, the company has continued to grow its presence and now offers its services nationally with the support of our development and digital marketing team.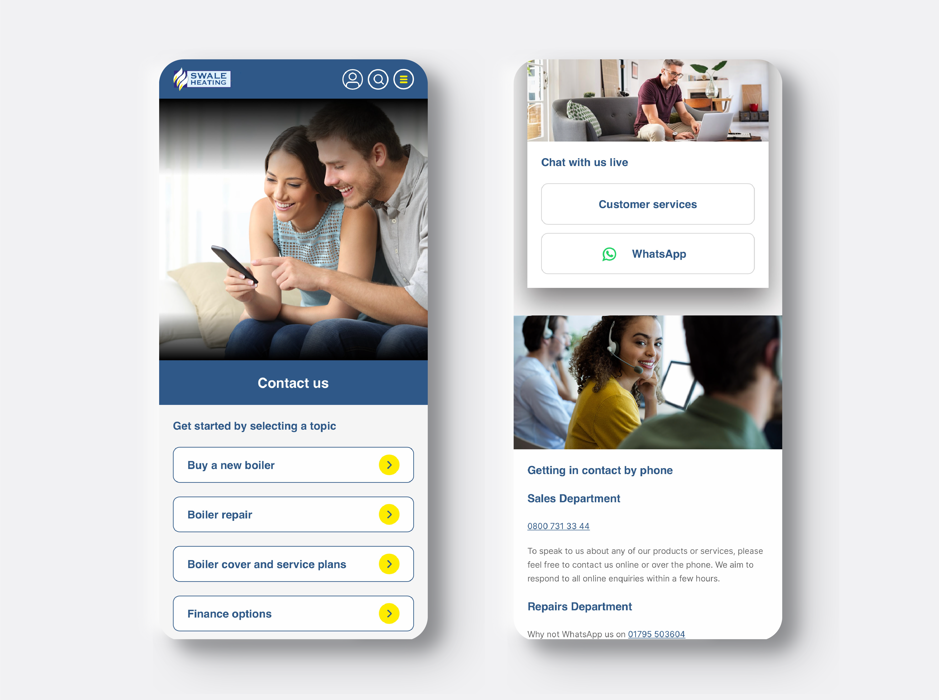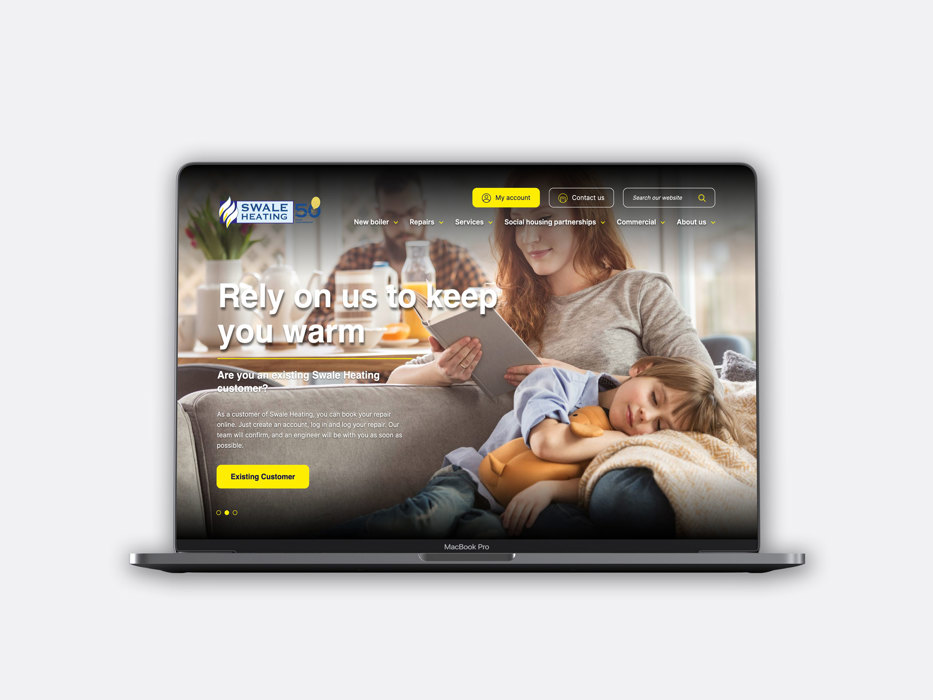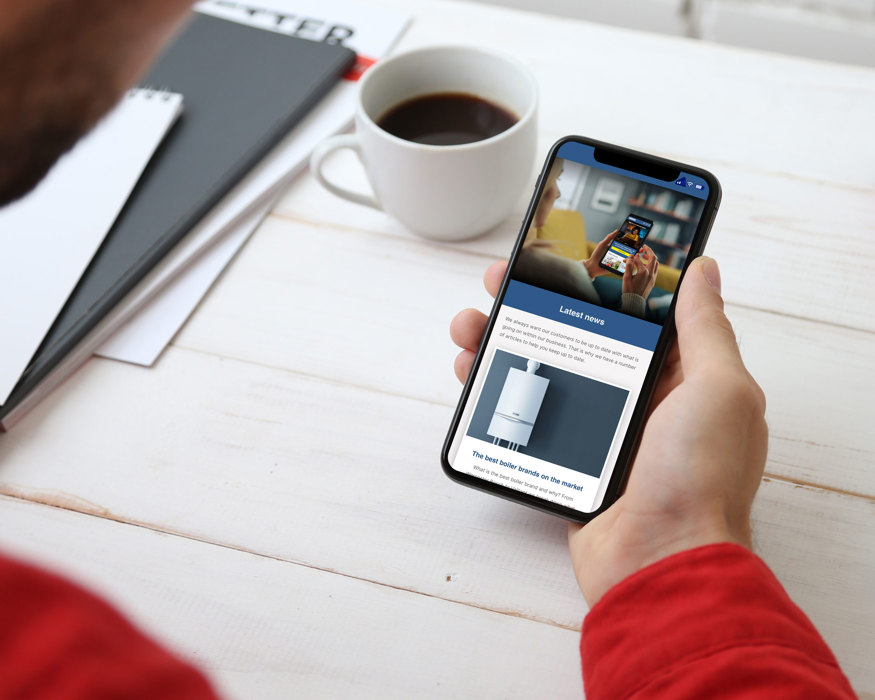 Outcome
20%
increase in users using the contact us page
40% increase
People coming to news content
Nothing is too much! I can talk to who I need to and they will explain things in a suitable way! Response time is always fast as well.