APC
Creating a search engine for the technical world.
APC technology is one of the foremost providers and marketers of specialist electronic components and systems, property technologies, and connectivity products. Helping create technology solutions for space rockets, hospitals and everything in between.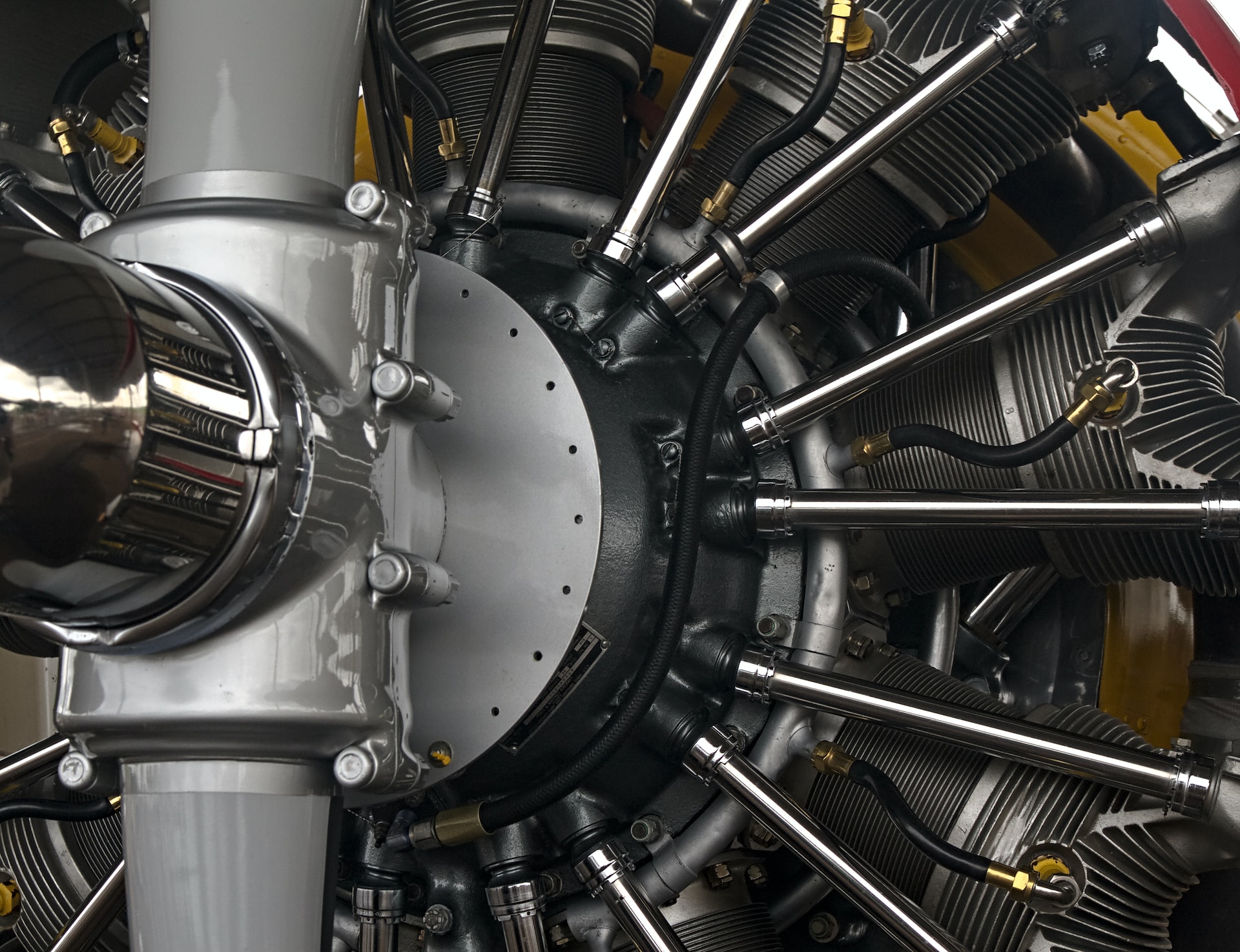 Situation
APC came to Kayo Digital wanting a website that worked for their lofty commercial goals and met their client's needs.
Following customer experience (CX), competitor and data research Kayo Digital found that the website needed to be a search engine to support the need of its prospects and clients and needed to help APC become thought leaders in their industry.
Solution
Kayo Digital used AI to create a superior search engine within the website, baking in practical User Experience (UX), and an innovative design to allow APC's customers and prospects to find the product they needed quickly, from anywhere on the website.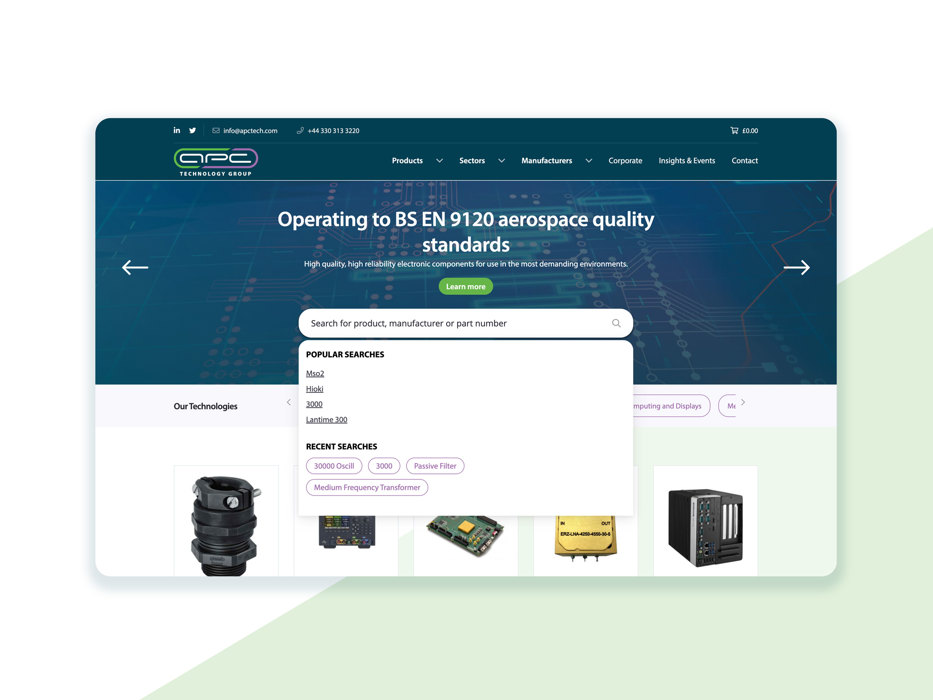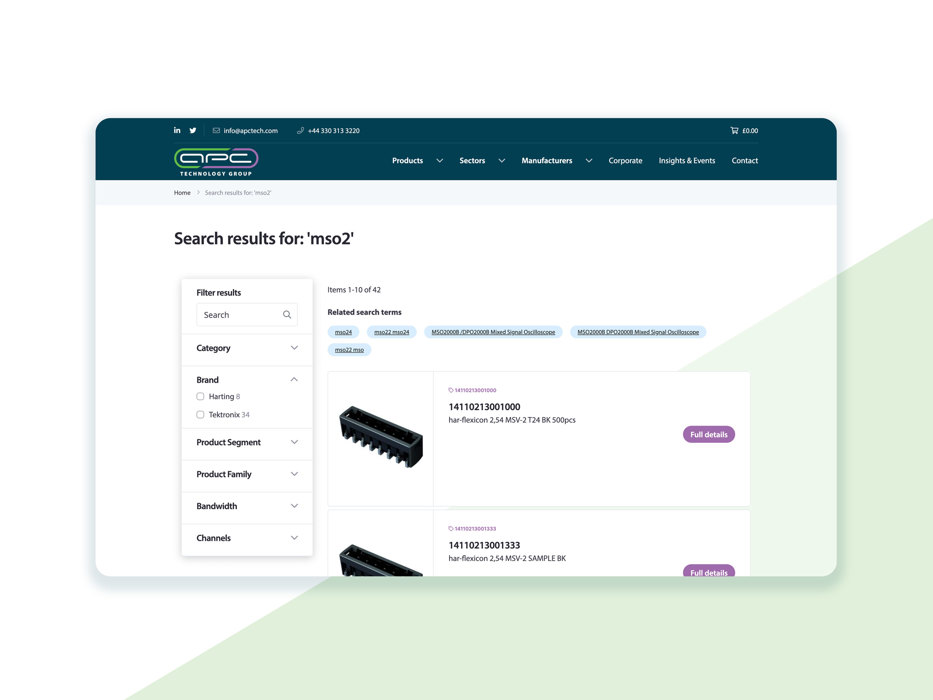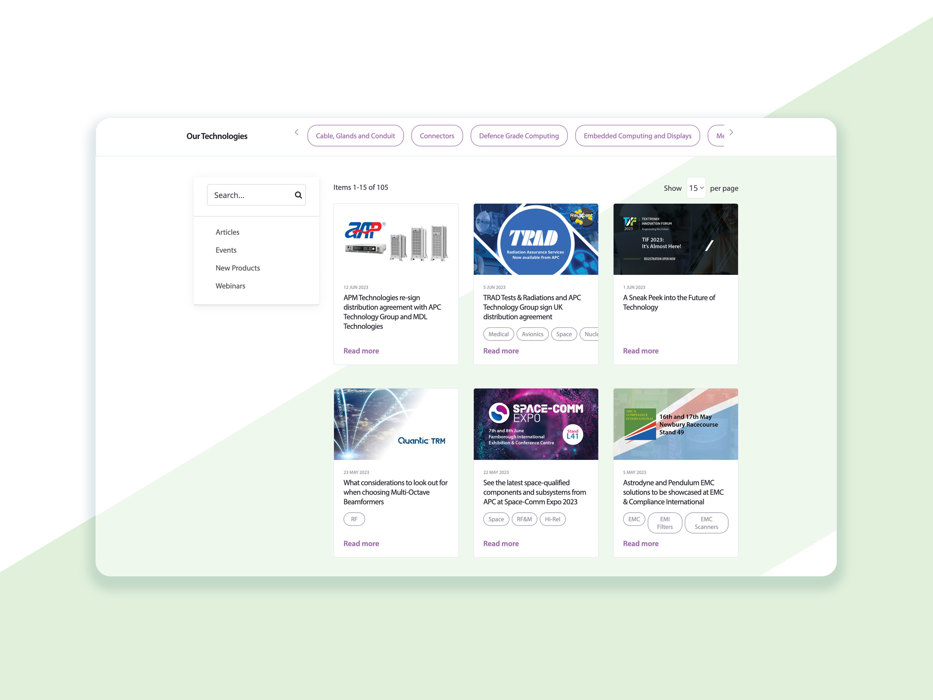 Outcome
100%
increased website use.
40%
increase in time spent on site.
125%
increase in people visting marketing material.